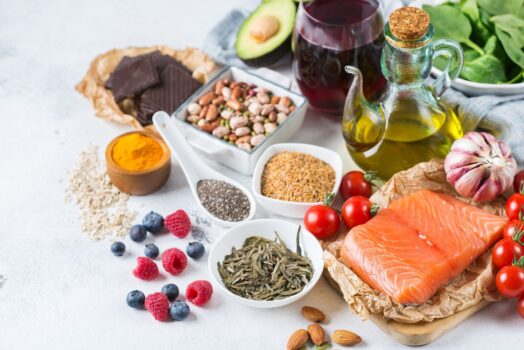 In most cases, if you have high cholesterol levels, you were likely told to avoid certain foods. And while it is important to avoid foods that increase unhealthy cholesterol, it's also important to eat foods that support healthy cholesterol levels.
Around 94 million people have high cholesterol in this country. Many of these people don't know they have high cholesterol until it causes a serious health risk
Cholesterol is a type of lipid that's produced by your liver. Cholesterol is needed for many functions such as cell formation, hormone production, and Vitamin D. But you risk serious health problems when your LDL (low-density lipoproteins) cholesterol levels are too high.
You can support healthy cholesterol levels by eating a healthy diet and exercising. Below are 5 foods that you should be eating regularly throughout your week to maintain healthy cholesterol levels.
Organic Oatmeal – A bowl of oatmeal makes a great breakfast and is a great source of soluble fiber which binds to cholesterol in the intestines and pulls it out of the body, so it's not absorbed into the blood stream. Add some berries and honey to sweeten it and for extra health benefits.
Organic Beans – Another good source of soluble fiber. Beans also offer many nutrients such as protein, folate, iron, potassium, and magnesium. Beans are filling and take longer to digest, making them a great food to help in weight loss. Plus, there's many varieties to choose from.
Fruits & Vegetables – Both fruits and vegetables are high in soluble and insoluble fiber that aid in good digestion. Both are high in nutrients, and fruits such as apples, strawberries, and citrus help lower LDL because they're rich in pectin, a type of soluble fiber.
Fatty Fish – Making sure you get enough omega-3 fatty acids each day is a great way to support healthy cholesterol levels. The omega-3s do this by reducing the triglycerides in the blood stream. They are also important in maintaining a healthy heart.
Nuts & Seeds – Both are nutrient rich and have shown to support healthy cholesterol levels and heart. Nuts and seeds offer vitamins, minerals, and make a healthy snack that can hold you over until mealtime. But make sure you are buying organic. They are more expensive, but your health is well worth it.
To live a healthy life, you need to show up for yourself every day. This means making healthier choices regularly and not giving into unhealthy cravings every time you're hungry.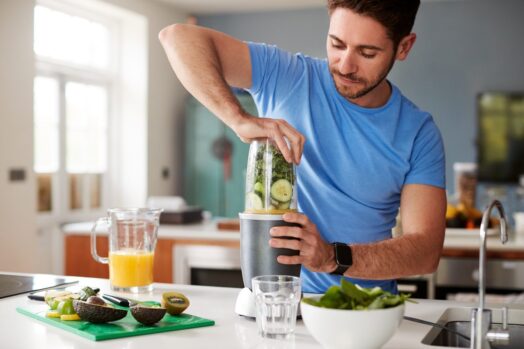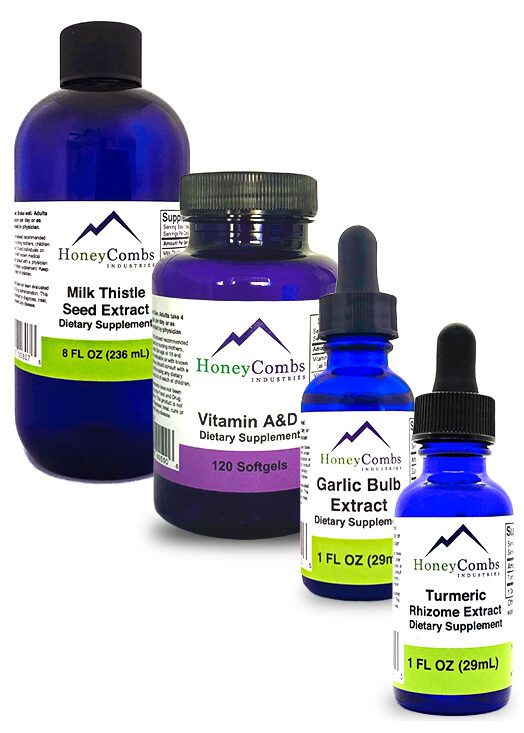 You can also support healthy cholesterol levels with herbs such as Garlic, Milk Thistle, Turmeric, and Vitamin A&D (Cod Liver Oil).
Garlic is an herb with many health benefits, one of them is supporting healthy cholesterol levels. There are many studies done with "allicin", a compound found in garlic that show how well it works in supporting healthy cholesterol levels.
Milk thistle is a fantastic herb with heart healthy benefits and supports healthy cholesterol levels by cleaning the blood.
Turmeric is a great herb all around when it comes to the circulatory system. It's great for your heart, blood vessels, and it supports healthy cholesterol levels.
Vitamin A&D from cod liver oil is a great omega-3 fatty acid that supports healthy cholesterol levels.
Get all 4 of these products when you buy the Healthy Cholesterol Pack. Click Here to learn more