Body Cleanse - Herbal Pack Instructions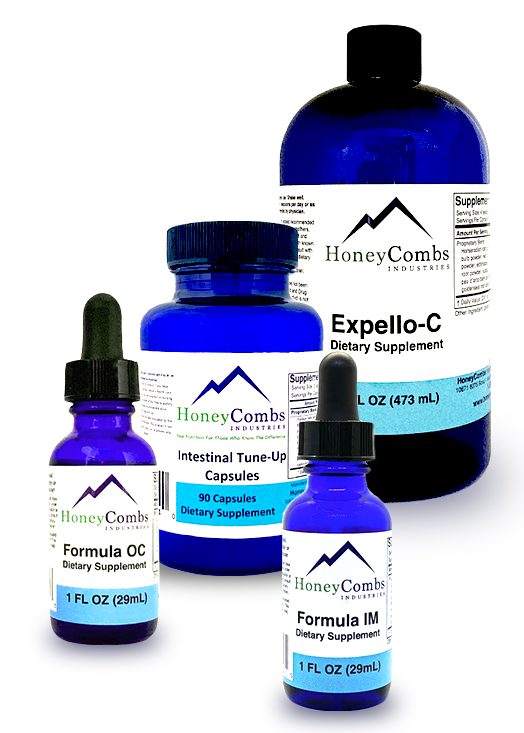 Body Cleanse - Herbal Pack Instructions
This detox pack is designed to clean out your lymphatic system, blood, and intestines. These three systems are like the highways in your body that move toxins out. Once they are clear of toxins, they can then get back to their normal work and start moving toxins out from the deeper tissues and fats.
Getting started
This pack includes the Intestinal Tune-Up (capsules or powder), Expello-C, Formula IM, and Formula OC.
You will start your first week with only the Intestinal Tune-Up. Open your bottle and take the recommended dose after breakfast.
Capsules – Take 3 capsules with 8oz of good water.
Powder – Take 1 teaspoon and mix with 4oz of good water or organic juice. Chase with another 4 ounces.
To get the best results from the Intestinal Tune-Up, you will want to consume half your body weight in ounces of water each day. For example, if you weigh 100lbs, then you will want to drink 50 ounces of water. This will activate the Intestinal Tune-Up and keep you hydrated.
Everyone is different, the recommended dose for Intestinal Tune-Up may be the right dose for you but it may not be either. If you find that the recommended dose doesn't get your bowels moving by the second day, then you will want to adjust the dose. Do this by adding 1 capsule (totaling 4 per day) or adding ¼ teaspoon (totaling 1 ¼ teaspoon per day) of powder, whichever you have. Some people find that 6 capsules or 2 teaspoons is the right dose. It just depends on what works best for you, continue adding until you find that right dose. You can also lower the dose if the recommended dose is too strong. You will do the same, but instead decrease the dose by a capsule or ¼ teaspoon.
Week 2, 3, and 4
The second week, you will continue taking the intestinal Tune-Up and start taking the recommended dose for Expello C, Formula IM, and Formula OC and continue doing this week 3 and the final week 4.
Expello C – Take 3 teaspoons a day, one after breakfast, one after lunch, and one after dinner.
Formula IM – Take one dropper (18 drops) before bed.
Formula OC – Take one dropper (18 drops) After lunch.
It's normal to start feeling a little bit down as toxins leave the body. This happens when toxins are pulled from the tissue and into the blood to be removed. If this is too much for you, you can cut the dose of the Expello C and Formula OC in half or pause until you feel better.
It's important that you drink plenty of good water and avoid things that dehydrate you. Avoid drinking soda, alcohol, energy drinks, and sugary drinks. Stick to eating healthy foods labeled organic and avoid processed and fast food. Cut back on as much sugar as possible while detoxing.
 If you haven't ordered your pack yet, click here
Click here if you would like support while detoxing