The health marathon
Building Lasting Health
Join The Health Marathon and learn how to start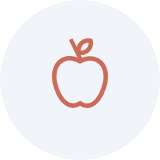 Eating Healthy
Food is love but most of us don't actually have the right connection with food. That connection along with the nutrients was lost in the many steps it takes to bring it to you.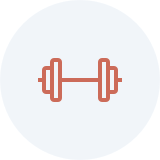 Exercising
Physical movement does a lot for your health. Over the years I've learned many hacks that have helped me stay in shape and feel great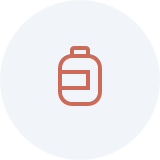 Taking the right supplements
There are many nutrients that will help you achieve your health goal and maintain it. My health and quality of life skyrocketed when I learned what they are and how to get them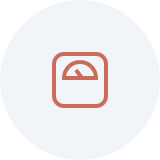 Maintaining healthy habits
If you've ever lost weight or over came a condition only to gain it back, then you know how important it is to make what got you the results a lifestyle. I'll show you what continues to work for me year after year What is the Health Marathon?
The Health Marathon is a month to month program designed to build a healthy body through the whole year. Each month focuses on a different system in an order to provide the best results.
This program is one I do every year to keep my body running at it's best and to avoid any nutritional deficiencies. This year I have decided to share it with you and show you how I reached my health goals and continue to maintain them .
There is no fee to join, just an easy to fill out form and an invitation to join our Facebook group. We just ask that you purchase the recommended pack of the month so that you can follow along with us on our health journey together.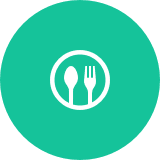 Nutrition Support
Overcoming nutritional deficiencies is the first step to living healthy and feeling great. Are you getting enough in your diet and what is using most of your nutrients?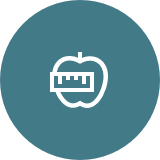 Results
Motivation is driven by results. I used to give up shortly after starting until I learned a few simple tricks to keep me going… even when I wanted to quit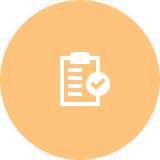 Community
Environment is the key to success. Joining those that have the same goals in mind, will help push you towards your life vision.
How it works
Here to help you achieve
First, you will want to click one of the "sign up" links on this page to fill out a quick form. After you submit the form, you will receive an email with a link to purchase the pack of the month and another link to join The Health Marathon Facebook group.
Once your pack arrives, you will receive another email with a video showing you what's in your pack and how to take the products. From there we stay connected through the Facebook group, email, text, and zoom meetings.
You are not required to order the pack or make any purchase to be apart of this group. The goal is to help as many people achieve their health goals. The packs are there to help you achieve them faster.
You can choose in or out of the program at anytime after signing up. The information collected in the sign up form is to provide you support as you go through the program. If you decide you would like to opt out of the program, you can do so at anytime through email or text, and your information will be removed (Your information is never shared).
At the end of each month, I will send you an email letting you know what we are working on next and a link to purchase the next pack, if you choose (we do not auto-ship or save your payment info).
Achieving goals is much easier and the success rate is way higher when you are part of a community that's working towards the same things.
About Eli
Health & Wellness
Eli is a committed father of three boys. He grew up working in the HoneyCombs warehouse where he learned hands on from his father Michael about herbs, vitamins, and minerals and how they work with the body. After moving away and working many other jobs, he came to realize how valuable the knowledge he had picked up in those earlier years was and found himself using what he had learned to support many people he met along the way with their health. In 2010, he rejoined HoneyCombs where he continues to help people turn their health around. Throughout his life he has learned how to overcome bad habits and even quit smoking 3 times. After many failures, he's figured out what works and what doesn't by implementing these methods in his own life. After graduating ALA (ascension leadership academy) in early 2022, where he learned how to identify and overcome habits created by past traumas, he took his health to even a higher level.
My Approach
I find that I get the best results when I identify where I am at in the present moment with my health and what I am doing on a day to day basis that got me there. And then I change it to have the new outcome I want.
My Process
I bring together a community that supports one another in their process while providing the tools and nutrition that has worked for me and thousands of others. Success is much more powerful when shared
Unique Framework
Living healthy is more than just diet, exercise, and nutrition. These are what healthy people do to stay healthy but it's their mindset that keeps them doing it year after year.
Frequently Asked Questions
How do i know if this will work for me?
You don't and you won't unless you try. Worst case scenario, it doesn't work, and you leave with some knowledge or a seed that has been planted to try another approach
Do i have to be a part of the community?
No, but the more involved you are, the better your chances are of success. Plus, it's fun to share your wins and celebrate the wins of others.
What if I want to cancel?
You can choose to cancel at anytime and it's easy and painless. We want to support you with your health goals but if you find yourself wanting to cancel for any reason, all you have to do is let us know through either the email or phone number provided when you sign up.
How much does the program cost?
The program itself is free, but to get the best out of the program, we do recommend you buy the "pack of the month" which usually ranges between $70 – $125. The packs are also discounted 10% for that month.
Is this going to take up a lot of my time?
Not at all, it takes only a minute or two to take the recommended supplements each day and you can choose to post in the group as much or as little as you want. We do a 30 minute zoom once a week that is recommended but not required.
What if i don't want to do every month?
No problem, since we don't charge for the program, you can choose in or out of any month without canceling.