Description
Expello C a combination of herbs to promote good health.
What Makes This Product Great?

Alcohol Free
Vegan Friendly
Assembled In America With Ingredients From All Over The World
Quality Tested
30 Day Money Back Guarantee
Store in a cool, dry place. Please recycle.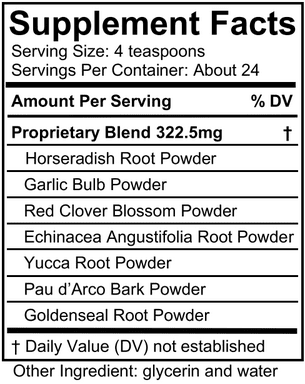 This product is designed to detox the cells. Taking Intestinal Tune Up along with this product may speed up the detox. The ingredients in Expello-C are also great pre-biotic (food for healthy gut bacteria) and works great with Lactabacillus Acidophilus (Probiotic).
This information has not been evaluated by the Food and Drug Administration. This information is not intended to diagnose, treat, cure, or prevent any disease.